Our 3D obturation system wins award!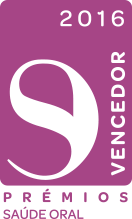 Kerr Dental's elementsfree, the innovative cordless 3D obturation system, has been recognised as the most innovative product of 2016 at the 7th edition of the Prémios Saúde Oral, an initiative by the Portuguese dental magazine.
elementsfree combines a downpack unit for Warm Vertical Condensation obturation with an intuitive backfill unit to provide high quality 3D fillings with an easy-to-use system.
It is the latest effort in Kerr's range of endodontic solutions aimed at giving confidence and simplicity to clinicians performing root canal treatments.
And it is not just the technical advantages that are being appreciated by clinicians worldwide.
Speaking of system, Dr. Buchanan said:
"The elementsfree downpack and backfilling handpieces have a sleek, ergonomic design, the front-to-back weight ratio is perfect, the batteries are small and the operating buttons are intuitive."
To find out more about the system or request a free demo in your practice, visit the elementsfree page.
You can also try elementsfree in one of our Professional Education hands-on courses. Check out our full calendar to find the nearest one to you.