Procedures
A system of products
From direct composites to root canals to room prep, we know everything has to work cohesively to complete your day successfully. With a variety of patients creating diverse challenges for you and your staff, it's a comfort to have a helping hand. At Kerr, we partner with you to keep patients happy by providing systems of products that cover a wide range of procedures.
Hygiene Workflow
At Kerr, we know the moment a hygienist walks into the office and until they leave for the day, their appointments go through a continuous flow of work. One appointment leads into the next, with tasks that overlap from patient to patient. From complex appointments to intricate procedures, we understand a hygienist's work is never ending. That's why we have identified the Hygiene Workflow dictating all of the Kerr TotalCare products that have the hygienist and dental professional in mind.
Although continuous in nature, the hygiene appointment can be broken down into three primary components - Room Prep/Turnover, Preventive and Operatory Cleanup. Breaking these three components down into finer detail is the 8 Points of Dental Patient Care™, as seen below. One ever-evolving flow of tasks where each point is just as important as the next.
8 Points of Dental Patient Care

Room prep/Turnover
Preventive
Operatory cleanup
Consisting primarily of pre-appointment preparation, the Room Prep/Turnover component encompasses operatory cleaning, disinfection and barrier placement, patient chart assessment as well as instrument preparation for each patient. We understand this is an integral step at the heart of every appointment, helping ensure the safety of both the patient and the oral healthcare provider. Kerr TotalCare is an industry leader in infection control and offers a full range of complimenting products that are designed to help ensure patient and clinician safety in the dental operatory.
Operatory Disinfection
Operatory Disinfection
Barrier Placement
Hand Hygiene
Preventive dental care is a vital element in the Hygiene Workflow. At Kerr TotalCare, we believe that creating a safe, comfortable environment for the clinician and the patient leads to better outcomes. Our complete line of preventive dental solutions is specifically designed so that dental professionals can be as confident in their infection prevention as they are in their technique. Whether a lead free x-ray Apron, dental sealant, prophy angle disposable bib holders, or other disposable products, dental professionals around the world count on us for preventive care accessories.
Disposable products
Disposable products
Disposable products
Disposable products
Disposable products
Disposable products
X-ray Protection
X-ray Protection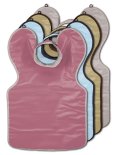 We know patients can leave a healthcare facility with diseases that they didn't come in with. At Kerr, we take this very seriously. That's why Operatory Cleanup is such an imperative part of the Hygiene Workflow. The sterilization and transportation of instruments as well as waste disposal are at the center of each and every oral healthcare providers mind. Patient-care items categorized as critical, semi critical or noncritical pose potential risks for infection, if not reprocessed appropriately. Kerr has everything you need to firmly address instrument reprocessing, environmental asepsis and evacuation systems.
Room disinfection
Room disinfection
Room disinfection
VioNex™ Antimicrobial Liquid
Instrument reprocessing
Instrument reprocessing
Instrument reprocessing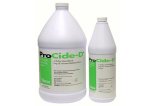 Instrument reprocessing
Instrument reprocessing
Turbo Vac™ Biodegradable Line Flus
Instrument reprocessing
Hand Hygiene
Office Organization
Office Organization
Office Organization
Office Organization